Beer & Cider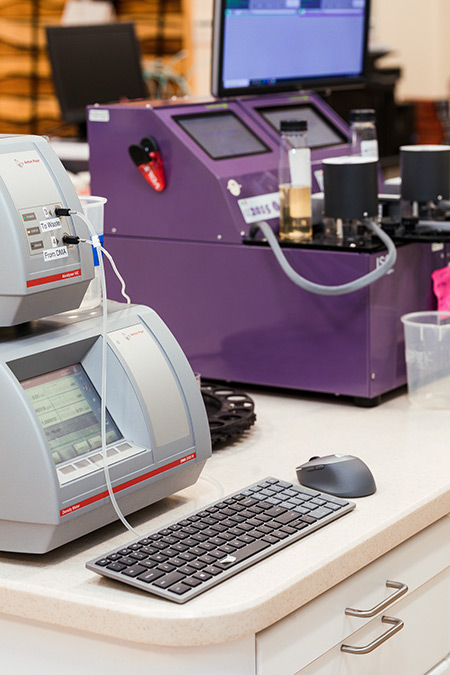 Sample size: 300 mL
Alc %v/v: $27
Alc %w/w: $27
ABV/ABW: $40
Bitterness units (IBU's): $40
Specific Gravity: $27
pH: $13
CO2: $42
Cider Pack: ABV, ABW, Malic, Lactic, Manual TA, Acetic Acid, pH, GF: $135
Our most popular beer analysis is, not surprisingly, the alcohol content. We utilize an Anton Paar Alcolyzer ME, which accurately measures the alcohol content using a combination of densitometry and NIR technology. In addition, we can also measure specific gravity and ciders with this same system.
---
Spirits
Sample size: 100 mL
Alc % v/v: $27
Sucrose: $30
Glucose + Fructose: $25
The TTB is very strict regarding the accuracy of the alcohol content in distilled spirits. The Anton Paar Alcolyzer ME utilized at Baker Wine & Grape is accurate to 0.02% alcohol. Our range for this instrument is up to 70% alcohol and 20 g/L of extract. If you have a particularly sweet distilled beverage, please let us know so we can prepare the sample for analysis.